We hope you will consider sponsoring the Annual Meeting of the Western Section of The Wildlife Society.



Sponsors help us reduce meeting registration fees for our attendees plus fund subsidies for students and early career professionals. Sponsors also help us raise operating capital to promote sustainable management of wildlife resources.
Thank you for your consideration!
---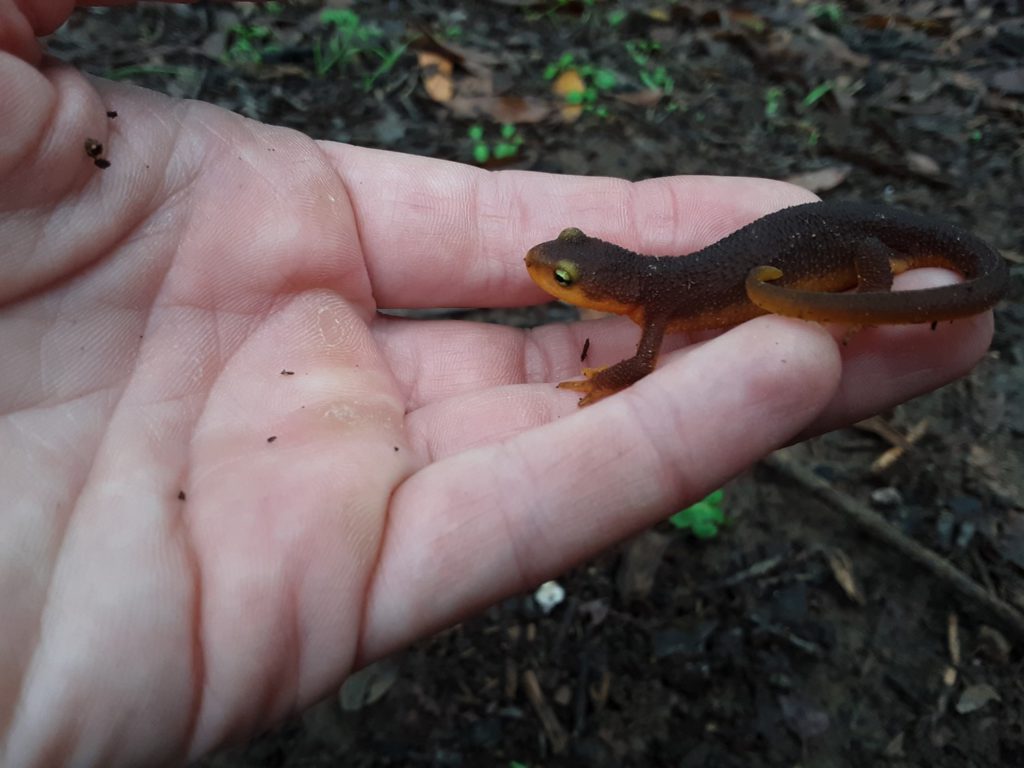 About TWS-WS:
The Western Section of The Wildlife Society is a non-profit 501(c)3 scientific and educational association dedicated to excellence in wildlife stewardship through science and education. Our mission is to enhance the ability of wildlife professionals and wildlife students to conserve diversity, sustain productivity, and ensure responsible use of wildlife resources and their habitats. The Western Section of The Wildlife Society is composed of over 1,000 wildlife managers, biologists, ecologists, and students from California, Nevada, Hawaii, and Guam all devoted to the sustainable conservation of wildlife in the western United States region.
About the TWS-WS Annual Meeting:
Besides our members, our annual meeting guest list includes a number of academics, consultants, industry representatives, agency personnel, students and legal professionals from all parts of the country that attend due to the quality and variety of wildlife research papers that are presented during the conference.
Key Reasons to Participate in our Annual Meeting:
Demonstrate your support for wildlife stewardship

Publicity! Your name will be seen by thousands of individuals and organizations

Make face-to-face connections with 600+ wildlife professionals

Generate new contacts & renewed interest in your organization

Choose from several levels of sponsorship options ranging from $1,500 to $5,000

Sponsors participating as Exhibitors will have a high-profile, centrally located space, adjacent to the refreshment breaks and meeting events, which will allow for maximum company and/or product exposure

Sponsors receive a tax deduction for a portion of their sponsorship to a 501(c)3 organization

Pledge early to maximize your advertising possibilities!
---
For 2022, we have added a new sponsorship level:

Black Bear Exclusive Sponsor , $10,000 Sponsor Level (One Available Only!)
Sponsor the 2022 Keynote Session — Heather Reich, Bear Biologist, Nevada Department of Wildlife, will speak about managing a population of black bears reestablishing themselves into historic ranges in Nevada while trying to balance various stakeholder interests, non-lethal management and bears in urban environments.'
Black Bear Exclusive Sponsor Benefits Include:
Exclusive Exhibit Table in front of the Keynote Session doors on Wednesday morning before/after the Black Bear Keynote Session.
Schedule a Demo/Workshop/Video during our Tuesday Evening Welcome Reception in a room adjacent to the Exhibit Hall
Special Recognition on signs with your logo at the Tuesday Welcome Reception and the Wednesday Keynote Session as the Black Bear Exclusive Sponsor of Keynote Session
All the Condor Premier Sponsor Perks including logo in all meeting rooms as a top sponsor, double exhibit hall booth, 5 free registrations to the annual meeting including Wednesday and Thursday lunch, a full page ad in our printed program, Virtual Vendor Booth in the Whova Meeting App, Career Fair Listing, and more!
---
Sponsorship Benefits:

Condor Premier Sponsor

$5,000

Bighorn Gold Sponsor

$2,500

Sea Turtle Bronze Sponsor

$1,500

Your Logo on the Front Screen in all the Meeting Rooms as a Top Sponsor –

Priceless!

Your logo will be displayed on the large screen at the front of each meeting room at the start of each scheduled event.

✔

Exclusive! High-Traffic, Centrally Located 6' Vendor Table –

$800 Value per Table

The Exhibit Hall is the "hub" of the meeting! Same place as Poster Displays, Evening Events, Meeting Registration, Raffle Displays, Break Snacks and Lunch Buffets.

In Exhibit Hall Marketplace — Tuesday to Friday

Double Booth Space

Your Choice of Location!

In Exhibit Hall Marketplace — Tuesday to Friday

Your Choice of Location!

In Exhibit Hall Marketplace — Tuesday to Friday

Complimentary 2022 Meeting Registrations –

$370 Value per Registration

Bring your staff to the meeting, or share with students and early career professionals!

5 Registrations

Includes Wednesday & Thursday Lunch

3 Registrations

Includes Wednesday & Thursday Lunch

2 Registrations

Includes Wednesday & Thursday Lunch

Your Ad in our Printed Meeting Program Book

Full Page Ad!

Half Page Ad!

Virtual Vendor Booth in the Whova App

Setup an online booth as well as an in-person booth. Communicate with all attendees!

✔

✔

✔

Career Fair Listing in the Schedule of Events –

$100 Value

Are you hiring? If so, list a time in the schedule that your recruiter will be at your booth.

✔

✔

✔

Space for your Marketing Materials on a Shared Brochure Table in the Main Meeting Hallway.

✔

✔

✔

Your Name on the Exhibitor List of our Whova Meeting App with a Link to your Exhibit Space on the Interactive Conference App Map, Your Exhibitor Profile Linked in the App, and the Option to Send Giveaways and Coupons to Increase Traffic to your Table.

✔

✔

✔

Your Name and Logo Listed as a Sponsor in all 2022 Meeting Related Publications and Emails to our Members. Plus a Link to your Website on our Webpage.

✔

✔

✔

Special "Sponsor" Name Badge Ribbons for all your Attendees.

✔

✔

✔

Meeting Logo T-Shirt or Zip Hoodie

5 Included!

3 Included!

2 Included!
Your name on the Sponsor List of our Whova Meeting App with a link to your website, and Sponsor Banner Ads on the App Screen.

Included

Included

Included
Thank you for your interest in participating in this event and we hope to see you at the Annual Meeting! Sponsorship and Exhibitor requests must be received by January 1, 2022. You may sign up to become a Sponsor or Exhibitor on our online registration form (opening in mid-October) or by contacting our Meeting Planner at the email address below. Please don't hesitate to ask if you have any questions.
Candace Renger, TWS-WS Meeting Planner & Project Manager
candace.renger@gmail.com
(510) 527-5627
---
Thank You to our Past TWS-WS Annual Meeting Supporters:

AECOM

Alpen Optics

American Wildlife Enterprises

AmigoCloud

Animex Fencing

Ascent Environmental, Inc.

CA Dept of Fish and Wildlife

CA Landscape Conservation Cooperative

California BLM

Colibri Ecological Consulting

Condor Country Consulting, Inc.

Cordoba Corporation

Craft and Quail

DeTect Inc.

Dudek

E.I. Medical Imaging

ECORP Consulting, Inc.

Electronic Data Solutions

Environmental Science Associates

ERTEC Environmental Systems

Fletcher Conservation Lands

Friends of Nevada Wilderness

GEI Consultants, Inc.

GeoTrak, Inc.

Holohil Systems Ltd.

Humboldt State Alumni

ICF International

Ironwood Consulting, Inc

LSA

Lotek Wireless Inc. / Biotrack / Sirtrack

McCormick Biological, Inc.

Mountain Lion Foundation

National Wildlife Federation

North Star Science and Technology, LLC

North State Resources, Inc.

Owyhee Air Research

Pacific Gas and Electric

Quad Knopf

RECON Environmental, Inc.

Redfin

Reyes Paintings

San Diego Zoo Institute for Conservation Research

Sequoia Ecological Consulting, Inc.

Shasta-Trinity NF

Sirtrack Tracking Solutions

Sonoma County Water Agency

Stantec

Sue's Art

Swaim Biological, Inc.

Telemetry Solutions

The Crustacean Society

The Great Basin Institute

The Wildlife Society

Titley Scientific

Tomahawk Live Trap Company

Transcon Environmental, Inc.

Tulare Basin Wildlife Partners

TWS-Southern California Chapter

U.S. Peace Corps

URS Corporation

USDA Forest Service

Vectronic-Aerospace

Westervelt Ecological Services

Wildlands

Wildlife Consulting & Photo

Wildnote

WRA, Inc